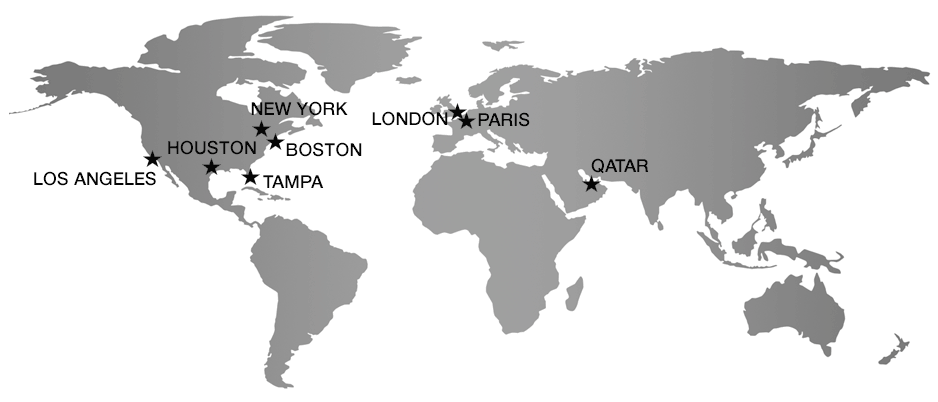 ABOUT THE FIRM
On Point employs a network of investigators, certified fraud examiners and forensic
accountants who are located across the U.S. and overseas.
WHY CHOOSE ON POINT?
We are relentless in our pursuit of facts through fair, precise and thorough information gathering. We follow a code of conduct that dictates that we represent ourselves honestly and abide by the law. We listen to the needs of our clients, work to achieve your goals efficiently and provide you with progress reports on our work on a regular basis.
BOSTON- Christopher A. Szechenyi
Chris Szechenyi is the president and founder of On Point. He is a licensed private investigator with 15 years of experience investigating a wide variety of complex issues for law firms. He has conducted a wide range of financial, accounting and fraud investigations and has interviewed hundreds of people, including one of the brothers of Osama bin Laden a week after 9/11 and Nelson Mandela.
Prior to starting On Point, Chris served for seven years as the Director of Investigations for a law firm in Boston. Earlier in his career, he was a producer for 60 Minutes based in Paris, France. He produced investigative stories in Africa, Asia, Europe and the U.S., primarily for Correspondent Mike Wallace. He taught journalism for ten years at Emerson College in Boston. Chris' awards include two regional Emmys and a national award from Investigative Reporters and Editors. He is a graduate of Lehigh University and Choate.
TAMPA- John W. Allman
John Allman is a licensed private investigator in Florida, who is skilled in a variety of casework from criminal defense and civil litigation to federal false claims and class action.
A long-time investigative journalist, John transitioned in 2009 to legal investigations and has since worked for two prominent law firms and as a contract investigator. As a reporter, he won multiple state and national journalism awards for exposing fraud and corruption at the highest levels of government, law enforcement and the nonprofit sector.
John is a skilled interviewer and a meticulous researcher. He is adept at getting people to talk about sensitive issues that they otherwise might not discuss, and he has extensive experience analyzing complex financial documents and identifying hidden corporate assets
LONDON- Mike Morris

Mike Morris has forty years of investigative experience. He is On Point's strategic Partner in London, where his team at Morris Chase International offers a wide range of services from asset tracing, to computer forensics to conducting surveillance and conducting investigations on a worldwide basis. Mike is a Certified Fraud Examiner, a member of the Council of International Investigators, World Association of Detectives and Association of British Investigators.
He has carried out diverse and complex investigations for corporate clients worldwide, drawing on his vast experience working in difficult environments while serving in the Royal Air Force. Following ten years working in the Special Investigations Section of the RAF, serving in the UK, United Arab Emirates, Northern Ireland and Germany, Mike was was responsible for developing an intelligence network in Italy to support operations in Sarajevo and arranged the security for the first evacuation of hospitalized children out of Sarajevo. Mike completed twenty one years of service as Officer in Charge of the Special Investigations and Counter Intelligence Section at the RAF Police School. Following twelve years employment as a Corporate Investigator, Mike incorporated his own company, Morris Chase International Limited, in 2004.
LONDON- Sean Cooper
Sean Cooper is an expert in conducting due diligence, internal investigations and complete systems and controls reviews. As a member of the Institute for Turnaround Professionals based in London, Sean is comfortable investigating reasons for corporate failure, but also providing solutions to rectify them. He is an experienced boardroom executive and previously a founding partner within a listed private equity vehicle. He works in London on a wide variety of internal investigations, due diligence assignment and other investors' needs.
PARIS- Lawrence Bond
Larry Bond is an investigator and media expert based in Paris and the South of France. Prior to working with On Point, he worked as a journalist and filmmaker for more than 30 years for a wide variety of outlets including the Wall Street Journal/ Europe and CBS News in Paris. In 1988 he joined Reuters in Paris and then spent the next 12 years covering the fall of the Berlin Wall, the breakup of the Soviet Union and wars in Yugoslavia.
In the past 30 years he has worked in more than 75 countries around the world in Europe, Russia, India, Indonesia, Africa, the Far East and the Middle East. He studied economics at the University of Chicago and Middle East politics at Johns Hopkins University SAIS in Washington DC.